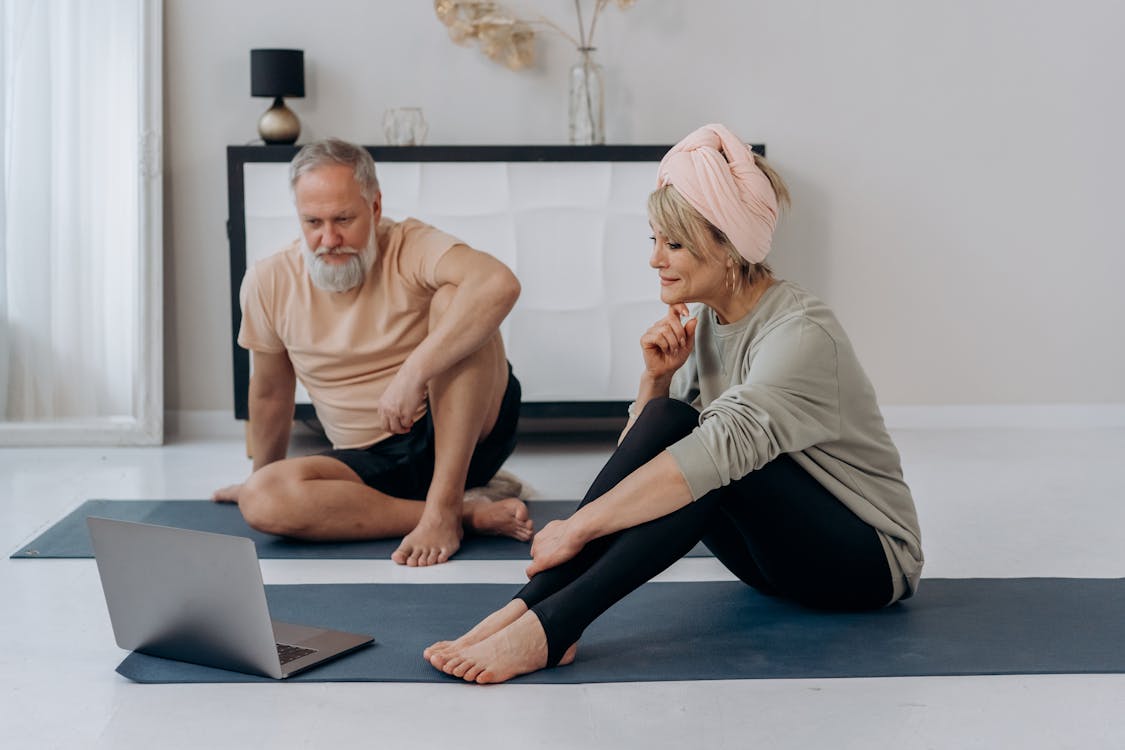 Building Community Via Online Yoga Classes
Building up a community around a class is tough and many students don't want to take the time out of their busy lives. Nowadays people can take online courses, but many people still seem to feel it's impossible.
It's easy to see the current craze around expressions when a student successfully solves a problem and replaces their black square with an expression of joy. Not just in live courses, but through video conferencing on other platforms, people want to connect with others and convey the importance of that moment. It can be more expressive than even when we were in school.
This is something that may need some commitment from the teacher and students, it can be tricky at first, but the investment pays off. Eventually, you'll build a thriving community.
Spend Some Extra Time
Jyothi encourages teachers to treat their online yoga classes like a studio. Not only should they arrive early but also stay late. This gives aspiring yogis a chance to interact with their favourite instructors, but also helps them get more hands-on practice before class starts.
You've likely noticed that a lot of people like to come online to listen to other people's problems. Jyothi, when she teaches Yoga for Beginners or does therapy for someone, always asks if they're new and if there are any injuries that need healing. She found that this creates a more welcoming environment and stimulates discussion among students.
Places Play a Key Role
I'm always amazed when I see students from all over the world. I have courses for people in Africa, Asia and South America.
It's awesome- I like to ask students where they're from and when there are a lot of responses, I'll point out that they're all in the same place. I'm so glad when kids in different countries chat with me about this because it always makes me happy and proud that we have this many places in the world.
I think this is a great reminder that you're never alone and are actually closer to others than you think.
Utilize Chat Option At Fullest
A great way to connect with instructors and other students about live courses is through Zoom's built-in chat function. This can be especially helpful in big classes when it may be hard to hear the instructor.
I saw my old friend reconnecting and sending love messages. I also saw people asking questions about home decor and four-legged partners, which I assume means that they're making new friendships.
This is also a great place for students to ask their teachers questions. As Jyothi pointed out, it encourages other students to stay and listen to the answers.
Reconnect With Already Known People
For more than 10 years, Naveen Kolli has been leading teacher training, workshops and retreats around the world. As a result, he actually found it very easy to build a community in his live courses because the students who participated came from the different parts of the world.
After class, Naveen likes to "open the Zoom room" to see people he met in previous workshops and exercises so they can reconnect and maintain their relationships. I do the same in my class because it's important to maintain existing relationships.
Try Connecting Like-Minded People
When I meet new people, I like to gather friends who also have German Shepherds or are from Madhapur.
In my experience, pointing out common interests on the screen is very good if you can see that people seem to be willing to do this for example by opening and starting a conversation.
Spread A Message of Oneness
Find the most effective way to build and strengthen a community. It is not so much literal, as it is words and deeds.
For example, teachers can refer to the students in a group as individuals who form a "family" or "team". Or if the process is demonstrated through different poses, for instance with sun salutations, it may be noted that everyone is moving as one.
It's about to turn up the heat on your "zoom room for yoga" and make it your most harmonious one yet by monitoring everyone in the class so you don't have to! Students tend to forget that teachers are watching them and often get lost in their downward-dog states but they can still hear us talk. Even if we're not there to direct specific moves, our words are a good indicator if they've got the right idea. And even encouraging sentences like, "You're doing great" can make all the difference in our relationships with students.
There's nothing like the feeling of being together with a large group of people or meeting new and old friends. However, due to events, we don't need to live in the same place as them. This makes us friends who are able to learn from all over the world.
Welcome to Navyoga! We are dedicated to helping you improve your wellness through a combination of traditional and modern yoga classes. Our classes provide an energizing experience that will leave you feeling refreshed and present. We offer group classes as well as private instruction tailored to the individual needs of our students. At Navyoga, we also offer yoga teacher trainings, creating next line of yoga gurus. Join us today—try one free class and see how Navyoga can help you find harmony within yourself and your surroundings!